Palm Beach Commercial Litigation Lawyer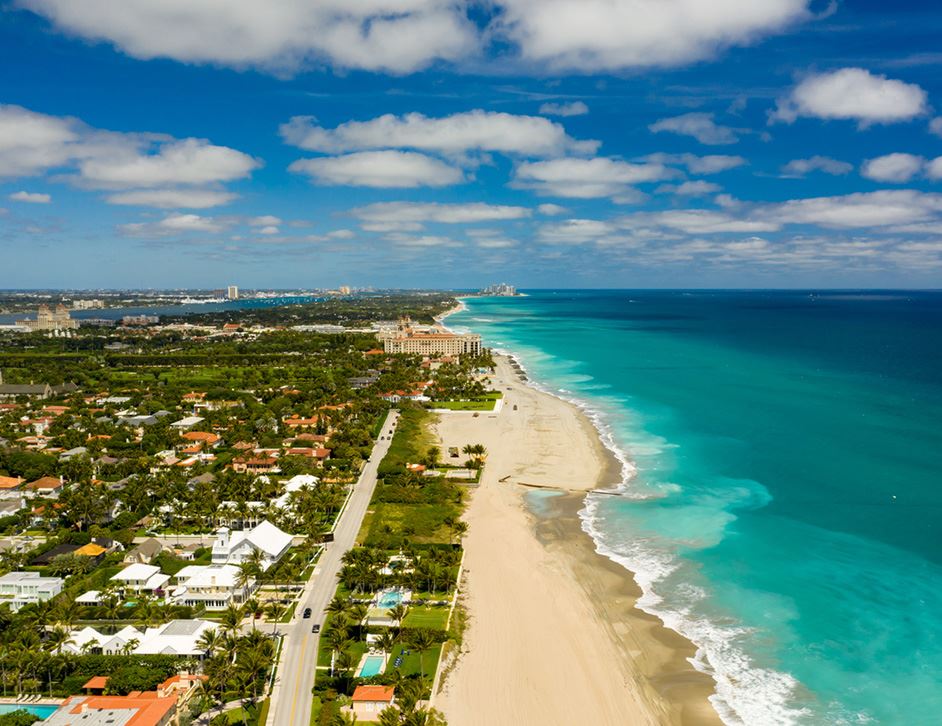 Palm Beach Commercial Litigation Lawyers
Commercial Disputes & Litigation in Palm Beach County
When it comes to resolving disputes, the primary goal of any business or commercial enterprise is to mitigate risk, reduce losses, and protect the venture's bottom line. At Almazan Law, we understand the unique concerns of commercial entities facing complex litigation. Our Palm Beach commercial litigation lawyers bring decades of collective experience to their practice, as well as a long and proven record of successfully handling all types of commercial litigation matters on behalf of clients located throughout Palm Beach County and all of Florida.
Founded in 2009, our firm has emerged as a leader in Florida commercial litigation and civil liability defense. We are known for our aggressive and collaborative approach, as well as our commitment to serving the various specific needs of our clients, from limiting media exposure to seeking swift, cost-effective solutions. We strive to make the process as convenient as possible for our clients, offering virtual and mobile legal services, as well as several alternatives to traditional hourly billing structures.
---
Contact our bilingual staff to set up a complimentary consultation with one of our Palm Beach commercial litigation attorneys today: (305) 665-6681. Hablamos español.
---
Civil Litigation vs. Criminal Prosecution
"Commercial litigation" is a term used to refer to civil lawsuits between two parties in which at least one party, whether the plaintiff or the defendant, is a commercial entity. This includes businesses, partnerships, shareholders, employers, employees, entrepreneurs, corporations, and others.
Unlike criminal prosecutions, which seek criminal penalties against individuals and entities charged with various crimes, civil litigation allows a plaintiff to seek damages for injuries (or losses) caused by a defendant's conduct or omissions. "Damages" refers to losses, often financial in nature, resulting from the plaintiff's injuries. Note that, while "injuries" may be physical or emotional in nature, they are most often financial in commercial litigation cases.
Commercial Litigation Matters We Handle
At Almazan Law, we represent both plaintiffs and defendants in all types of commercial litigation matters, including but not limited to:
Contract issues, including breach of contract
Shareholder and partnership disagreements
Supplier/purchaser disputes
Tax agency and accounting indiscretions
Breach of fiduciary duty
Anti-trust issues
Intellectual property disputes
Employment law claims, such as discrimination
Wrongful termination and retaliation claims
Non-compete agreement issues
Uniform Commercial Code violations
Corporate management disputes
Consumer protection and fraud
Whether you wish to initiate action against a corporate entity, shareholder, partner, or business, or you have been served with a lawsuit, our Palm Beach commercial litigation lawyers can help protect your rights and best interests. We handle employment disputes, partnership and shareholder disagreements, business-to-business (B2B) litigation, and more.
In addition to helping our clients navigate an array of disputes that may arise, we also aid businesses, individuals, and others in setting up the proper preventative measures to avoid litigation in the first place. We seek innovative, personalized, and cost-effective solutions tailored to the unique needs of each individual client. While we cannot always guarantee that preventative measures will eliminate the risk of litigation entirely, such steps can significantly reduce such risks and mitigate losses.
---
REACH OUT TO OUR TEAM TODAY TO SCHEDULE A COMPLIMENTARY CONSULTATION. CALL (305) 665-6681 OR CONTACT US ONLINE.
---