Palm Beach Title Insurance Closings Lawyer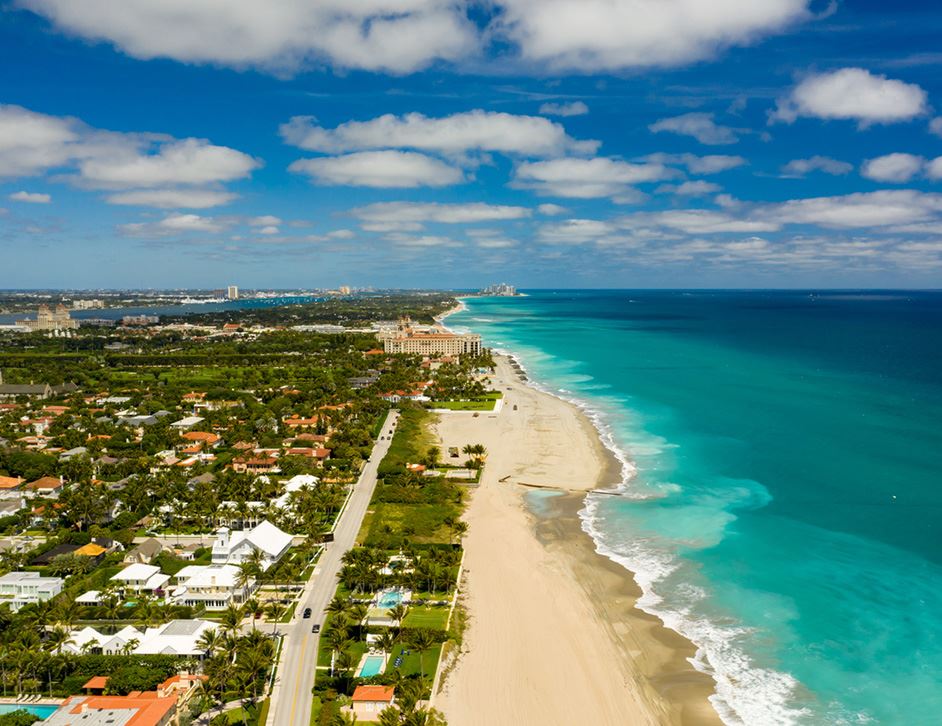 Palm Beach Title Insurance & Closing Lawyers
Title Insurance Issues & Real Estate Closings
The team at Almazan Law handles a full range of title insurance issues, as well as residential and commercial real estate closing matters on behalf of clients located throughout Palm Beach County and the surrounding areas. Founded in 2009, our firm has assisted individuals, businesses, lenders, and other parties in complex title insurance, closing, and real estate litigation cases statewide. We provide highly personalized and aggressive legal services that are tailored to meet the unique legal and budgetary needs of our clients.
Almazan Law offers virtual and mobile title insurance and closing services, including 24-hour assistance with real estate closing-related matters and comprehensive notary services. Our bilingual attorneys and staff provide support in both English and Spanish, and we offer several alternatives to traditional hourly billing plans in order to provide more flexible, cost-effective solutions for our clients.
---
Continue reading to learn how our Palm Beach title insurance and closing attorneys can assist you, or contact us at (305) 665-6681 for a complimentary consultation.
---
Understanding Title Insurance in Florida
The primary purpose of title insurance is to protect residential and commercial property owners, as well as lenders, against third-party claims involving unforeseen title issues. Title insurance helps eliminate risks and prevent losses by covering title defects related to various past events, including issues with ownership, inspections, land use, and the property itself.
In Florida, there are two categories of residential title insurance:
Loan Policies: Lenders, along with entities that purchase loans, typically require loan policies as a means of covering potential unforeseen problems with titles. Loan policies generally cover the full amount of the loan on real property, as opposed to the purchase price, which is typically covered by an owner's policy. Loan policies can be used to ensure that the lender's lien is valid, enforceable, and takes priority over other liens.
Owner's Policies: An owner's policy offers coverage for a variety of title issues and risks, such as false claims by third parties, encroaching neighboring structures, and more. Available for a one-time payment (paid at closing), owner's policies are valid and enforceable for as long as the policyholder and/or the policyholder's heirs own the covered property. Similar to loan policies, owner's policies can provide additional and extended coverage.
Almazan Law assists clients with both loan policies and owner's policies. To date, our firm has handled more than $1 billion in covered title insurance issues. We utilize the full resources and skillset of our entire team to provide our clients with a high level of service, as well as to meticulously review, examine, and issue title insurance policies, endorsements, and commitments.
How Our Title Insurance & Closing Professionals Can Help
At Almazan Law, we have a team of professional agents who are authorized to review a variety of title insurance commitments, as well as issue policies and endorsements.
We handle all types of title insurance, closing, and settlement matters, including but not limited to:
Title insurance examination
Corrective property ownership matters
Estoppel requests
Separation of title
General counsel regarding existing title on potential purchases
Clearance of encumbrances
Assessment of documentary stamps
Refinance and purchase transactions
Removing private, municipal, and IRS liens on real property
Preparing closing documents
Reviewing contracts and closing instructions
Paying prior mortgages
Scheduling property inspections
Depositing loan funds
Preparing and reviewing HUD-1 settlement statements
Notary services
We offer 24-hour-a-day mobile closing services, as well as remote title insurance and closing services throughout Florida. Wherever you are located, and whatever services you may need, our Palm Beach title insurance and closing attorneys are committed to making the process as efficient, convenient, and cost-effective as possible.
---
GET IN TOUCH WITH US TODAY AT (305) 665-6681 OR CONTACT US ONLINE TO SET UP AN APPOINTMENT FOR A COMPLIMENTARY CONSULTATION. HABLAMOS ESPAÑOL.
---