Tampa Commercial Litigation Lawyer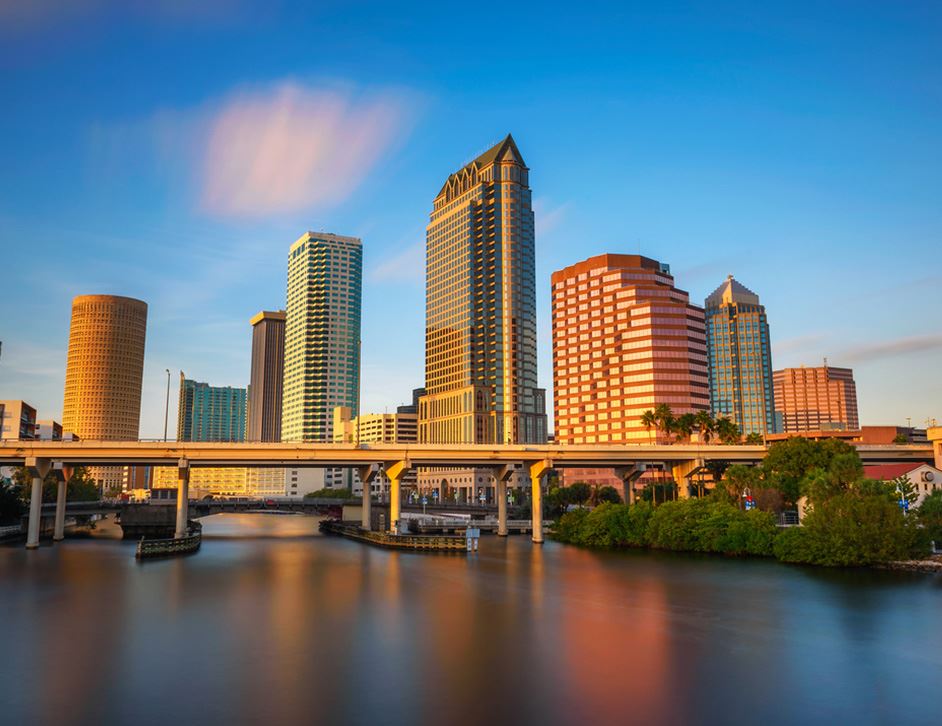 Tampa Commercial Litigation Lawyers
Commercial Litigation Services
Almazan Law represents plaintiffs and defendants in a wide range of commercial litigation matters. Our Tampa commercial litigation lawyers serve the needs of clients throughout Central Florida, including Hillsborough County and all of the surrounding areas. We are adept at handling all types of business, employment, and related commercial disputes involving partnerships, sole proprietors, employees, corporations, and more.
Our clients include global corporations, Fortune 500 companies, national retail and restaurant chains, small- and medium-sized businesses, entrepreneurs, individuals, and others. With a collaborative, team-based approach to litigation, one that utilizes the varied experience of our individual attorneys and the full extent of our firm's resources, we have successfully helped our clients resolve complex commercial litigation, protect their best interests, and safeguard their bottom lines.
---
For help with commercial litigation in Tampa or the surrounding areas, contact Almazan Law at (305) 665-6681 and request a complimentary consultation.
---
What Is Commercial Litigation?
Commercial litigation is simply civil litigation in which one (or both) parties is a business, corporation, or commercial enterprise. In contrast to criminal prosecution, which seeks specific criminal penalties against parties charged with various crimes, the purpose of civil litigation is, generally, to recover for certain losses, or "damages." In most commercial litigation cases, these damages are financial in nature.
Some examples of commercial litigation include cases involving:
Partnership disputes
Shareholder disputes
Breach of contract
Non-compete issues
Contract interference and misrepresentation
Commercial and consumer fraud
Breach of fiduciary duty
Intellectual property disputes
Commercial leases and loans
Discrimination and sexual harassment
Wrongful termination
Antitrust claims
Supplier disagreements
Accounting or tax agency misconduct
Essentially, any dispute or disagreement involving two parties, in which at least one of these parties is a commercial entity, may require commercial litigation. At Almazan Law, we strive for the most efficient and cost-effective solutions for our clients. While not every commercial dispute will end up in the courtroom, many do. Our attorneys are prepared to aggressively advocate on your behalf and have the real trial experience necessary to effectively represent your best interests.
Preventing Commercial Disputes
Although most businesses, partnerships, and commercial enterprises will face litigation at some point, it is always in your best interest to avoid litigation whenever possible. Generally speaking, litigation is both costly and time-consuming. It can be extremely disruptive to the day-to-day operations of a business, as well as ongoing ventures. Litigation can also negatively impact a business's reputation, which may have significant future repercussions.
At Almazan Law, we believe that proper and thorough preparation is the best way to prevent commercial litigation. To that end, our Tampa commercial litigation lawyers assist clients in preparing, reviewing, and drafting contracts, employment documents, shareholder agreements, and other important foundational elements of a strong commercial venture.
While proper preparation can help eliminate risk and prevent losses, it is not always possible to avoid litigation altogether. When a dispute arises, our team is ready to aggressively protect our clients' rights, whether in negotiation, mediation, arbitration, or trial.
---
IF YOU ARE FACING A DISPUTE OR LITIGATION MATTER, CONTACT US ONLINE OR BY PHONE AT (305) 665-6681 TODAY TO SET UP A FREE CONSULTATION. HABLAMOS ESPAÑOL.
---